Pearson Management Consulting

Located in the heart of Silicon Valley in San Mateo, California, Pearson Management Consulting offers decades of corporate experience through an independent consulting firm. Focused on business management, the company is headed by Dave Pearson, whose experience in financial services management, anchors the company's expertise. Other associates with specialties in high-tech, healthcare, and telecommunications contribute to the company's board of experts as needed.

Pearson Management Consulting uses the three-step approach of analyzing its customers needs, developing strategies to achieve identified goals, and then implementing effective solutions to help the client's business flourish and thrive. Pearson Management Consulting focuses on five aspects of its clients' businesses: Business Management, Strategic Planning, Marketing Effectiveness, Operational Excellence, and Financial Management.

Dave Pearson
Principal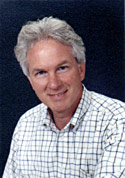 With over twenty years of experience in financial services management, David Pearson formed Pearson Management Consulting with the goal of applying the large enterprise skills he acquired during his long career to both large and small companies.

Formerly a Senior Vice President at Wells Fargo Bank with responsibilities in private banking marketing and operations, investment securities processing and fund accounting, and product management for savings and investments products, Dave had major roles in retail banking strategic planning, customer information, and sales compensation.

Additionally, Mr. Pearson worked as product manager for transaction/checking products and strategic planner for asset generation and product management at First Nationwide Bank (now Citibank), and was a senior consultant at Stanford Research Institute International.

His experience at major enterprises dealing with financial management also included positions at Arthur Young (now Ernst & Young) and at Chase Trans-Info (a Chase Manhattan Bank subsidiary).

Mr. Pearson's volunteer activities involve fundraising for community non-profit organizations, participation on numerous school district committees, board leadership of a local non-profit for the arts, webmaster for a neighborhood community association, and serving as an incoming Director of the California Alumni Association. He recently co-chaired a successful political campaign to establish a parcel tax to support the schools.
His educational background includes a Stanford MBA and an electrical engineering degree from the University of California, Berkeley.